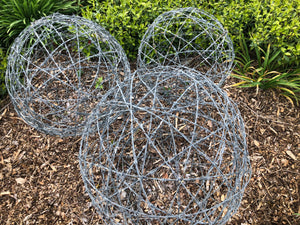 Prickly Balls are made by a local artist and come in varying sizes and materials.
The balls range from 50cm to 1m and come in plain or barbed No. 8 galvanised or rusty wire. (rusty wire can depend on availability)
They look great in gardens as a feature or grouped in 3's or 5's for maximum impact.