Need landscaping, treework or something else?
Florida Ltd has been offering Landscaping services in the Greater Waikato Region for over 30 years.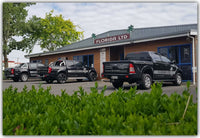 A Little Bit About Us
Florida started its inception as a small Cambridge property maintenance firm in 1992 and has steadily grown and developed its services to meet customer requirements and demand.  We are now a well established, landscape development industry leader operating throughout the greater Waikato.
Learn More
What our clients say about us
Always found the whole Florida experience great. They are really good at what they do. They are a great bunch of guys. We have had them doing treework here three times and they have always been polite, on time and courteous.

Glenda Smith
Florida LTD has managed to make the dream into a reality! Execution of the plan was very impressive with ALL work undertaken to an extremely high standard. Every Florida staff member was extremely polite, courteous and genuinely interested in producing the best results for us. I would have absolutely no hesitation in using their services in the future and heartily recommend Florida LTD as an excellent company to employ for a first-class result.

Dr Eric Deakins, Trust Chair Person
Just a very quick message to say how stoked I was when I came home tonight and almost all the palms are cut down!!! Wow such a fabulous job...tidied up so well. Please pass on our gratitude to your team! Will recommend your services to friends and family. THANK YOU!!

Wendy Aoake
Did a very good job, nothing was too much trouble and the end product looks great.

Jan Martin
Our Area Manager and the whole IDEA Services team would just like to express our appreciation at the fantastic job you and your Garden Care team have done over the past two days. It is incredible what a difference it makes. Your work was so organised, thorough and professional – we have already received lots of favourable comments from other staff visiting, as well as clients and families alike. Thanks again.

IDEA Services
Cambridge Stud engages Florida Limited for design, planting services, horticultural advice, tree work and stump grinding. All Florida staff are pleasant to work with, very efficient with excellent attention to detail I do recommend their services.

Sir Patrick Hogan K.N.Z.M. C.B.E.
Florida Ltd performed the redesign and installation of our courtyard/patio at the front of the house. All appointments were promptly met and the installation was performed making allowances for my wife's working hours. The project was completed within the promised time frame and all rubbish cleared away. We would happily employ Florida again should the need arise. 

Colin McLaughlin
Matt was very helpful and knowledgeable. He gave good advice and was always available to answer questions. The staff were always courteous and pleasant. The finished job was well done and quality materials were used. We are very satisfied with the job done by Florida and would have no hesitation in using them again or recommending them to friends.

Keith & Susan McGlade
From start to finish Florida were always very professional. They worked in with us when we changed our minds at the last minute on various aspects -wasn't a problem! The designer was great at incorporating our vague ideas into a brilliant 'visual symphony' (it's true!) It was a delight to come home each day to see the progress. Tidiest blokes we've ever seen!

Eleanor & Sarah
Location
Our Yard
60 Hautapu Road, Cambridge
Mon-Fri: 7am - 5pm
Saturday: 9am - 4pm
Sunday: 10am - 2pm