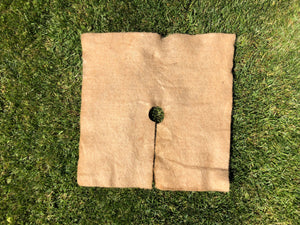 Jute-tex mulch squares are made from 100% biodegradable golden jute, pre-cut squares make it easy to place around plants for better water retention and can help prevent weed growth.
- Size - 0.5m x0.5m 50mm centre hole with side slit
- Material - 350gsm golden jute, 100% biodgradable 
- Jute-tex can last 6-12 months depending on conditions.
- Place round plants and peg down with steel staples or plastic pins.