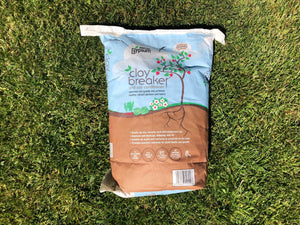 Gypsum Clay Breaker 8kg
Clay breaker and soil conditioner improves soil quality and achieves healthy, vibrant gardens and lawns.
-Breaks up clay, loosens hard and compact soil
-improves soil drainage, reducing root rot.
-Enables air, water and nutrients to penetrate to the roots
-Provides essential nutrients for plant health and growth.